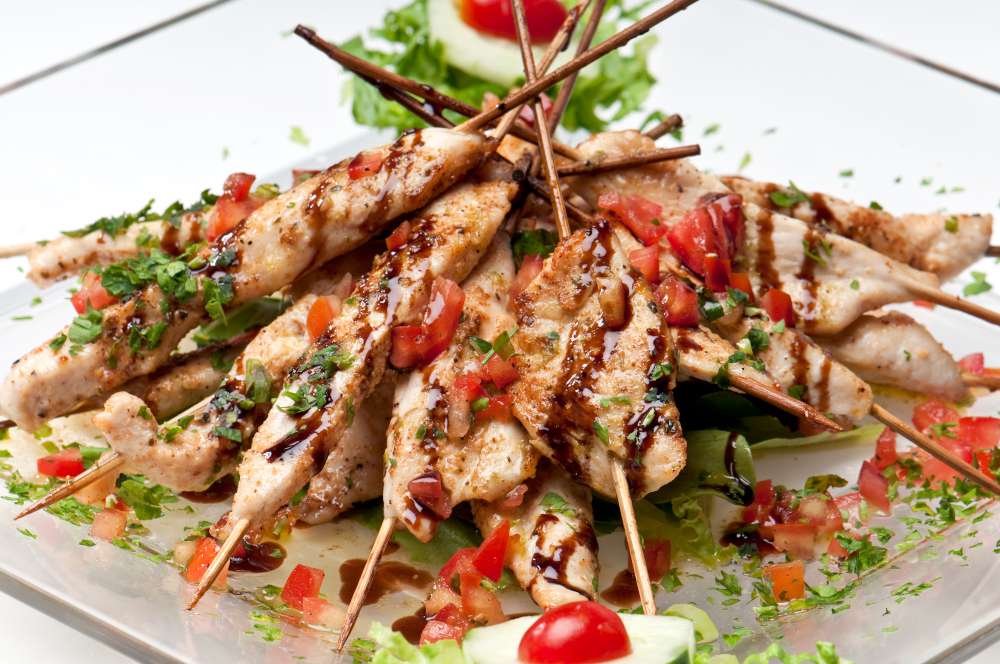 Summer BBQ's 2018
With Spring and Summer just around the corner and the advent of warmer days and evenings, our attention has shifted to eating al fresco.  Our BBQ's are proving extremely popular and we are taking bookings almost on a daily basis, and even if I do say so myself, they are soooo good!
Using only the finest Aberdeen Angus Beef minced beef, we create the meanest burgers going!  Taking a 6oz patty we load it up with either our Applewood Smoked or for something a little different a slice of our Colsten Bassett Blue Stilton Cheese.  We add a thick slice of beefsteak tomato, lettuce and either some of our own Caramelised Red Onion Chutney or some well fried onions, finally topping off with a spoon of Hellman's Mayo, Heinz Burger Sauce or Tomato Ketchup – this isn't just a burger, it's a mouth-watering meat fest! But if Burgers aren't your thing, then our Marinated Chicken may well be the ticket!  24 hours of marinating in our Bourbon Rich BBQ Sauce – its got just the right amount of spice and flavour to make even the best BBQ connoisseur come back for seconds!
Our pre-Roasted Butternut Squash and Mediterranean Vegetable Kebabs not only bring colour to the table but again we marinate these in our own garlic and oregano extra virgin olive oil and season them just before they hit the BBQ flame!  Toasted to perfection, the Veggies often find themselves short as they end up on even the meat lovers plate!
There simply are no limits on what we can cook on a BBQ!  Our latest addition to our menu are our lemon and herb marinated Tilapia Loins.  Even though this is a delicate flavoured fish, our marinade seems to enhance and not take away from this really meaty fish!  Again cooked to perfection – its hard to beat!  The favourite fish lovers choice though has to be our Thai Spiced King Prawns skewered and left to marinate for a couple of hours before being cooked to order!  With three large prawns to each skewer, there is just minutes to wait for a real treat! The mouthwatering Jerk Rubbed Chicken is just that and so juicy but let's not forget the real star of the show our Aberdeen Angus Ribeye Steaks – wow!
But in all this, we often forget how tasty a non meat diet can be!  Check out our Curried Cauliflower Steaks, our halloumi and pepper stack, not to mention our delicious pre roasted Butternut Squash and Mediterranean Skewers!  There is always a scramble for these and saving them just for the Vegetarians or Vegans is always a strain!  Another one of our new menu items is our Portobello Mushroom with Red onions and Blue Cheese Gratin.  I don't know about you, but I can't wait to get the Barbie out already!
Don't forget all our lovely salads, all made using the freshest ingredients; There's our Minted New Potato and Spring Onion Salad, Vine Ripened Tomatoes with Black Olives, Fresh Basil and dressed with our Fig Vin Cotto, Roasted Veg Pesto Pasta Salad, Homemade Coleslaw, Mixed Bean and so many more favourites.  What could be better?
By far the grottiest job has to be the clean down – well if you hire us to do it for you, we'll bring our own BBQ with gas and take it away to clean it!  It's a real win win!
Our BBQ Menus include a choice of three items, four salads, burger buns, hot dog rolls and all the disposable cutlery and paper plates!  Book now to avoid disappointment!  It's a real foodie experience you won't forget for all the Right Reasons!
We look forward to serving you soon!