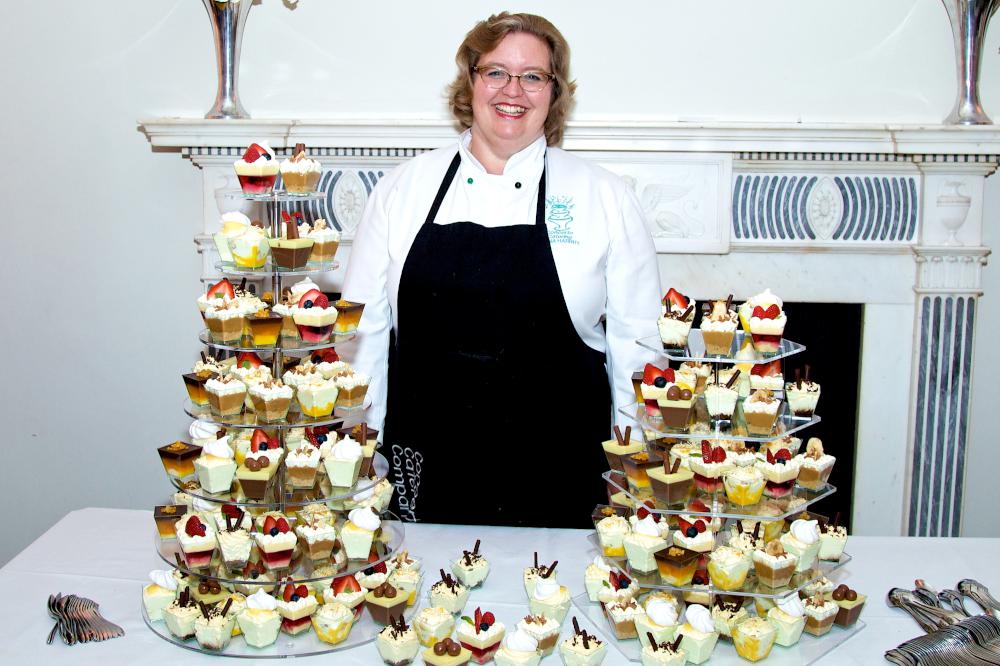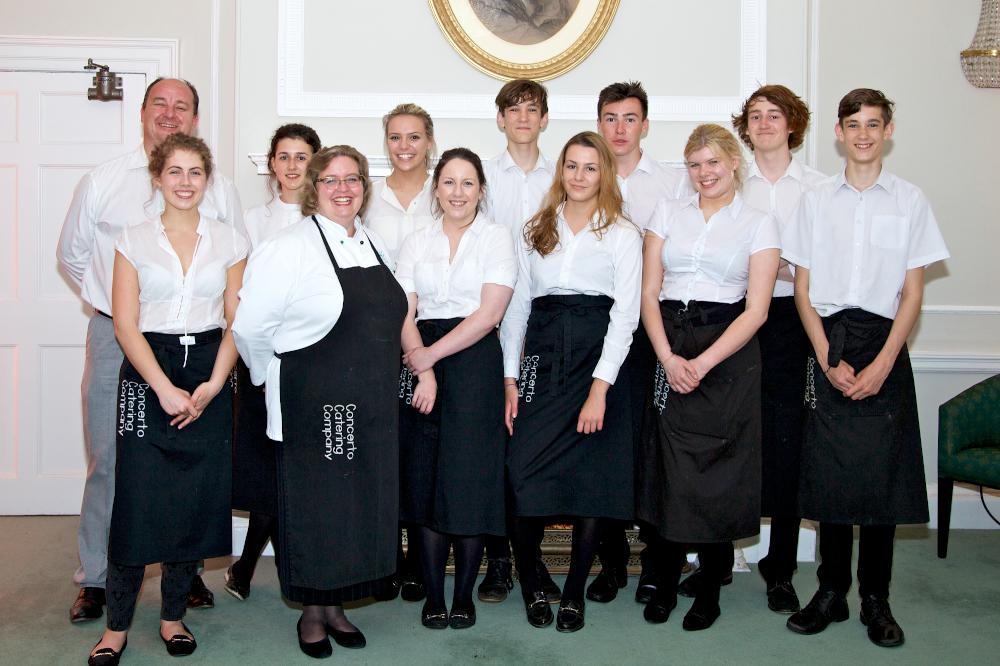 Highly recommended Outside Caterer, Wedding Caterer & Funeral Caterer in Bromley
Fiona's Pantry is an outside caterer, based in the picturesque village of Keston, Bromley serving customers throughout Kent and South East London,
Fiona's Pantry, as an outside caterer, has been awarded the much-coveted 5 stars certificate by the Environmental Health Department of the London Borough of Bromley. For a mobile caterer, this is a wonderful accolade and one which we are very proud of.
This is known as Scores on the Doors (SOTD) and demonstrates excellence in food safety compliance. Fiona never compromises standards of food preparation, safety and hygiene, knowing it is essential to inspire consumer confidence and choice, based on these important factors.
Private catering is provided for all occasions, from weddings to intimate dinner parties, with the option of delivery or fully hosted events. Whatever function you are looking to cater for, our ethos is for the host to enjoy their party or event as if they are one of the guests without the stress of the food preparation, the presentation and the clearing up. We will leave your kitchen as if you've never had a party.
Our menus are completely bespoke and can be tailored for each client and situation.  From providing a centrepiece main course, celebration cake or even an entire gala dinner, we can provide a completely personalised service for: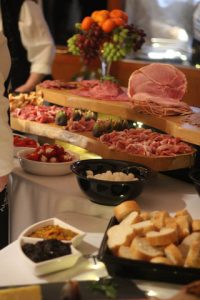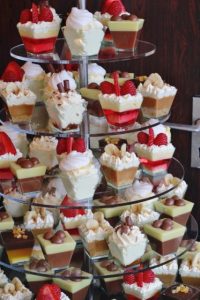 Weddings
Christenings
Dinner Parties
Buffets
Parties
Business Lunches
Tea Parties
Funerals
Call 01689 638 910 or 07870 584 880 to arrange a meeting with Fiona and have a chat about how Fiona's Pantry catering services can make your event a moment to be remembered forever. We will provide you with a free consultation and a free taster session too – so do call today!
Whilst we know that we will meet all of your requirements, we guarantee to surpass all of your expectations!
Fiona's Pantry is well known in Keston as a delicatessen owned and run by Fiona, who is passionate about the provision of delicious homemade food, created from the finest, locally sourced ingredients. The concept is simple, using quality ingredients, whether British or native to the originating country, to make something tasty and nutritious every day.
Opening Hours:
Monday to Friday: 7am to 5pm
Saturday: 8am to 5pm
Sunday: 10am to 5pm
Need a venue?
You can now hire the decking area and back room of the Pantry for up to 30 guests. This is the perfect venue for birthday's, family gatherings and other small functions. To find out more, please call 01689 860 560 or 07870 584 880.
Need something bigger? Hire our whole restaurant for up to 50 people. Available Friday or Saturday evenings only.
We offer a 10% discount for emergency services staff.
"I have used Fiona's Pantry 4 times (parties/birthday's etc.) and they are excellent. They always provide freshly made, organic food and offer a very reliable service. Thoroughly recommend them for any event that requires caterers."
Jimmy St John
Wedding Caterer
You can be assured of the very best should you choose to use Fiona's Pantry as your wedding caterer.
Outside Caterer
Private catering is provided for all occasions, from weddings to intimate dinner parties, with the option of delivery or fully hosted events.
Funeral Caterer
Fiona's Pantry can provide a complete funeral catering service during that difficult time after bereavement, at either your home or any chosen venue.
Catering Menus
Unsure what to serve? Whether it is a hot or cold buffet, wedding breakfast or hog roast – we've got something for everyone. View some of our sample menus for inspiration.
Summer BBQ's
BBQ's are perfect for any occasion, providing a flexible menu without compromising on quality, prices starting from £12pp.
Evening Events at Fiona's Pantry
We are opening for a series of fantastic evening events at the Pantry – booking is essential.